Ciaran Grogan Construction Ltd have engaged Healy and Sons Civils Ltd on a number of projects in the last 5 years. The primary reason we keep going back to them for our civil and tarmacadam works is the quality of their work, the efficiency of their staff and ultimately the pride they show in their work. I would highly recommend Healy and Sons Civils Ltd for any work you may have coming up.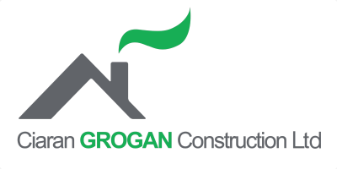 "Healy & Sons Civils have completed numerous construction projects for Offaly County Council in recent years. These works have been carried out to a high standard, within budget and completed on time. At all times I have found Healy & Sons Civils to be an excellent company to work with and I would have no hesitation in recommending the Company for any project in the future."
Mr. Joe Dooley, Executive Engineer.
Tullamore Municipal District. Offaly County Council.
Healy & Sons Civils Ltd. Have worked in conjunction with us on numerous civil projects in Galway, Roscommon and Longford.
Healy & Sons work to a high standard and I would recommend them highly. Well organized.
Anthony Cunnane Civil Engineering